Winter Haven

Braces
Having braces doesn't necessarily require highly noticeable metal brackets and wires. Many of today's braces are made from either clear or natural tooth-colored materials to provide patients with an attractive, less noticeable alternative to traditional braces.
At Cornejo Orthodontics, we understand the importance of an appealing smile. Our braces Winter Haven ensure not only the perfect alignment of your teeth but also comfort and confidence during the process.
Aside from clear options, we also offer traditional metal braces, to which you can add colored elastics for a personalized touch. For a blend of durability and appeal, you can also consider our Iconix champagne-colored brackets, which can provide the "white" gold aesthetic you're looking for.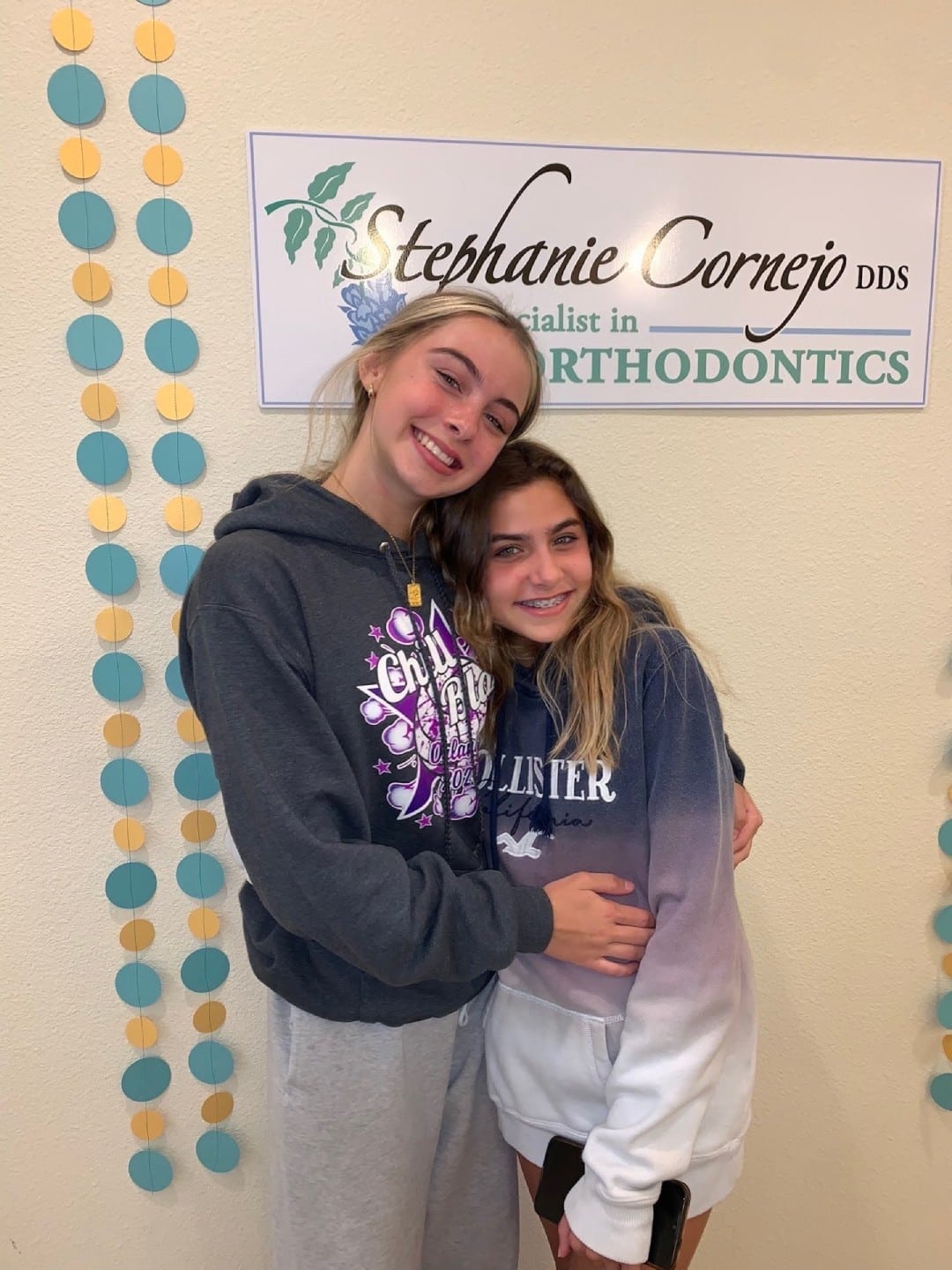 What is the Difference Between Clear Braces and Clear Aligners?
Clear braces are the same as traditional metal braces, except that they use clear brackets! Also called ceramic braces, they are a less noticeable alternative to traditional metal braces and provide patients with an equally effective treatment.
Clear aligners are different from clear braces. They are pieces of hard plastic that are designed to fit into your mouth like a mouthguard. Clear aligners are great for patients requiring minor orthodontic treatment.
Why Consider Clear Braces in Winter Haven?
Advantages to clear braces:
Disdvantages to clear braces:
Frequently Asked Questions

FAQ

About Clear Braces
Are clear braces as durable as metal braces?
Yes, clear braces are designed to be as robust and durable as traditional metal braces. However, they may be more susceptible to staining, so wearers need to make sure to maintain them well or try to lessen the intake of foods and drinks that may cause discoloration.
Can adults benefit from clear braces?
Absolutely! Clear braces are popular among adults seeking a discreet orthodontic treatment option. They offer the effectiveness of traditional braces without the noticeable metal appearance, keeping the professional appearance.
How do I care for my clear braces?
Maintain a regular oral hygiene routine with brushing and flossing. Use non-abrasive toothpaste to avoid scratching the clear braces. It's also recommended to avoid hard, crunchy, or sticky foods that can damage or dislodge the braces.
How long will my treatment with clear braces last?
The duration of treatment with clear Winter Haven braces varies for each patient, depending on the complexity of their orthodontic needs. On average, treatment can last anywhere from 12 to 24 months, but our orthodontist will provide a more precise timeline during your consultation.
Are Clear Braces the Right Choice for My Lifestyle and Smile?
The decision between clear, ceramic, and traditional metal braces often rests on individual preferences and needs. Clear or invisible braces Winter Haven are increasingly being chosen due to their discreet appearance. It is important to know whether they are a good fit for your particular needs if you are thinking about using them.
At Cornejo Orthodontics, we have a committed team who are here to walk you through your choices and help you choose what is best for your smile. To learn more about the diverse range of braces we offer, including clear braces Winter Haven, get in touch with us to schedule an appointment today!